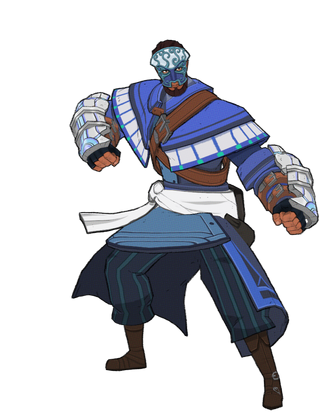 A sincere man who is determined to guard his friends and family fiercely, and his secrets even more so. Kalden is a Mariner in the Sorelle del Mare, and his guild's affinity for altruism extends to his life's work at the orphanage known as the Sailheart. His heart opens with effusive warmth for the children whose life he shepherds, but years of living in Ombre have taught him to take great care in exposing such facets of himself.
Much as he would rather wash his hands of the politics of Ombre, the only reason Kalden has become caught up in Cicero Gavar's investigation is a simple matter of blood, for the missing Regenti is none other than Kalden's estranged brother.
Ad blocker interference detected!
Wikia is a free-to-use site that makes money from advertising. We have a modified experience for viewers using ad blockers

Wikia is not accessible if you've made further modifications. Remove the custom ad blocker rule(s) and the page will load as expected.