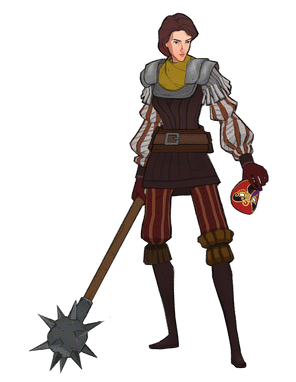 Lissandra, the brusque leader of the Maskrunner band known as the Malecarte, is a hardened woman well familiar with loss. Having accepted it as part of her lot, she uses loss as a constant and bitter reminder of what she is fighting to change, and whom exactly she fights for. The fate of the Maskrunners, her one true family, gives her the strength to carry on against the Masquerada. The late Cyrus Gavar, Cicero's brother, was once Lissandra's leader at the onset of the civil war between the Maskrunners and the Masquerada. Cyrus' death at the hands of the Portieri, however, has left Lissandra with an axe to grind against the surviving Gavar…
Ad blocker interference detected!
Wikia is a free-to-use site that makes money from advertising. We have a modified experience for viewers using ad blockers

Wikia is not accessible if you've made further modifications. Remove the custom ad blocker rule(s) and the page will load as expected.