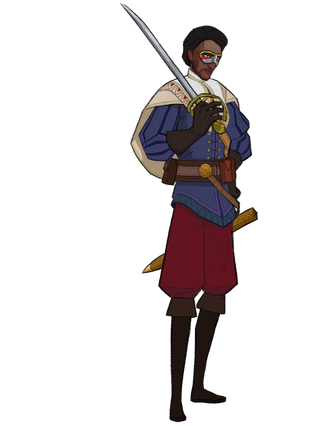 Tristan is a kind and straightforward soldier who desires simplicity in his life. Unfortunately, his position in the world has denied him any semblance of it. Being the leader of the Portieri has charged him with the welfare and the lives of many men and women, leaving him to make oft-unpopular calls. Tristan may be an old friend of Cicero's, but in sticky situations, Tristan has always tended to align with what is best for the majority, which often puts him at odds with Cicero. In particular, the Portieri's ongoing zero-tolerance campaign against Maskrunner assaults continues to rankle Cicero, what with his innate desire to help the Maskrunners…
Ad blocker interference detected!
Wikia is a free-to-use site that makes money from advertising. We have a modified experience for viewers using ad blockers

Wikia is not accessible if you've made further modifications. Remove the custom ad blocker rule(s) and the page will load as expected.